American Express Offering SZA NFTs to Cardholders Only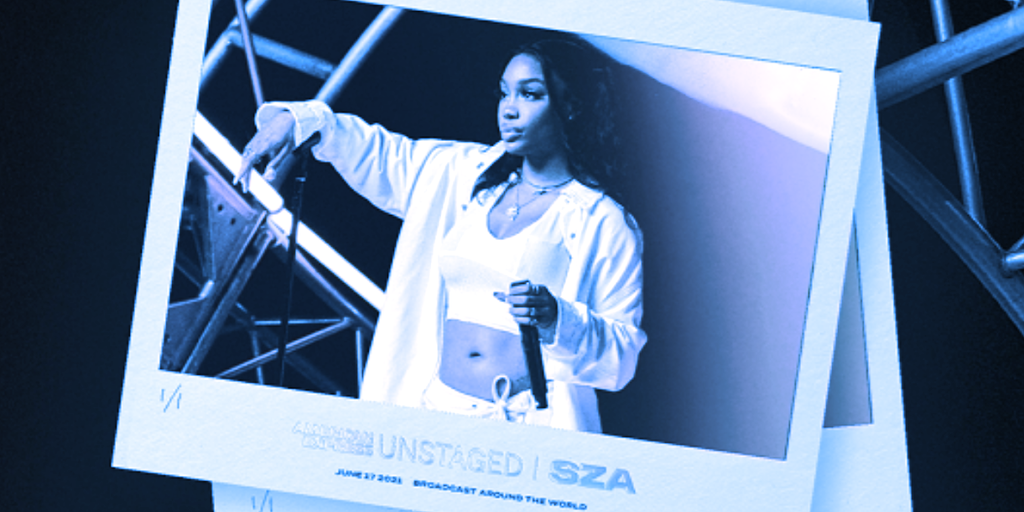 In brief
American Express has launched a line of NFTs with musician SZA, and they can only be purchased by cardholders.
The 14 single-edition collectibles are priced at $100 each, but they can be resold on secondary marketplaces.
Scarcity is one of the key elements that makes many non-fungible token (NFT) crypto collectibles so in demand, but American Express is adding another layer of exclusivity on top of that: The credit card firm is releasing NFTs that are only available for cardholders.
Amex UNSTAGED x SZA: The Collection is a series of digital NFT collectibles, each inspired by a different moment of an exclusive performance by neo soul and R&B singer SZA. Just as a live concert last month was intended only for American Express members, likewise only cardholders will be able to purchase the NFTs.
Each NFT is a single-edition release with 14 different SZA collectibles created for the drop, each selling at a fixed price of $100 each. American Express released 10 of the NFTs on Friday exclusively for people who attended the concert, with the rest opening up to all American Express cardholders today.
The Amex SZA NFTs are produced by Fanaply, which also offers licensed NFTs from partners like NASCAR, Death Row Records, comedian Trevor Noah, and others. Fanaply mints its "environmentally friendly" NFTs using a layer-2 solution on top of Ethereum, lowering gas fees and the amount of interaction with the proof-of-work blockchain.
A non-fungible token acts like a deed of ownership and can be linked to all sorts of items, including video clips, animated GIFs, still images, tweets, and even original music compositions. The NFT market exploded earlier this year, with some $2.5 billion in trading volume in the first half of 2021.
Popular musicians have flocked to NFTs as a way of generating additional revenue, with artists like Kings of Leon, The Weekend, Snoop Dogg, Weezer, and Grimes offering things like original artwork, special edition NFT album versions, and unreleased music for fans. In some cases, musicians' NFTs have generated huge sums of cash—including $6 million for Grimes' artwork and over $2 million for The Weekend.
With SZA's American Express drop, however, there won't be a huge windfall thanks to the fixed prices: just a small number of rare NFTs that only cardholders can snag—at least initially. Fanaply NFTs can be transferred to external crypto wallets and sold on secondary markets, such as OpenSea, and the terms & conditions specific to this NFT drop do not bar resale.
As the old American Express tagline goes, "membership has its privileges"—and NFTs are now one of them. It'll be interesting to see how many of these SZA NFTs pop up on secondary markets and how much these cardholders stand to benefit from that potential demand.