Axie Infinity Surges 32%, Other Crypto Gaming Tokens Follow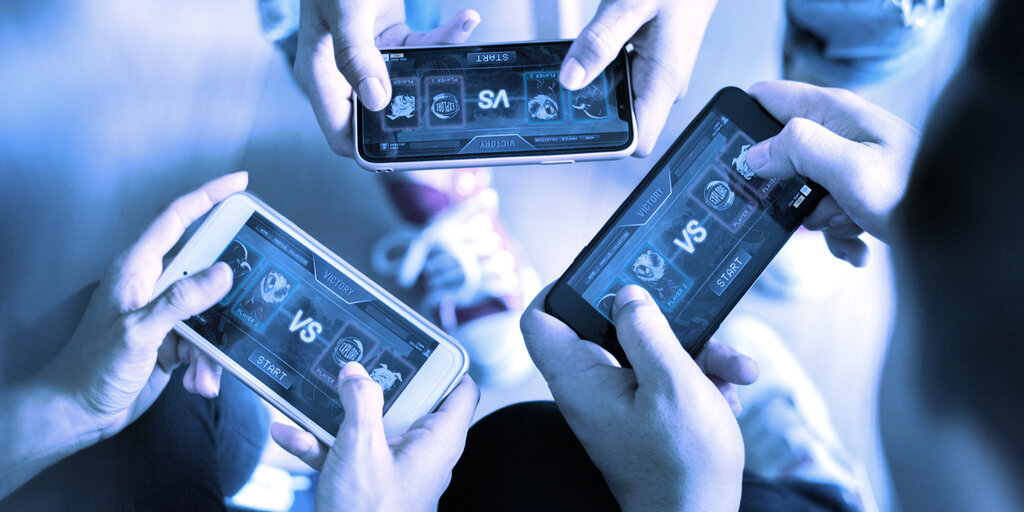 In brief
Gaming and NFT-focused platforms' tokens are surging today.
AXS, ENJ, FLOW, and others posted double-digit gains over the past 24 hours.
Native tokens of several blockchain-based gaming platforms, such as Axie Infinity (AXS) and Enjin (ENJ), are posting double-digit gains today as the rest of the crypto market continues to trade sideways.
At the time of writing, AXS, the native token of Pokémon-like crypto gaming platform Axie Infinity, has jumped to $29.22, marking a price increase of 32.4% over the past 24 hours.
Meanwhile, projects such as Enjin (ENJ), Decentraland (MANA), and Flow (FLOW), are similarly posting hefty gains today.
The price of ENJ, a token associated with blockchain-based gaming platform Enjin, surpassed $1.42, gaining roughly 18.1% on the day. 
MANA, which can be used to pay for avatars, cosmetic items, naming rights, and more on the virtual reality platform Decentraland, jumped to $0.73 as its price grew by 17.4%.
Flow, the blockchain on which wildly popular non-fungible token (NFT) marketplace NBA Top Shot is based, saw its native token gain 21.03% today, trading at around $20.05.
Finally, Chiliz, which powers blockchain-based fan engagement platform Socios.com,  posted a 16.4% increase in the last 24 hours, trading at around $0.27.
Top cryptos lag behind gaming
At the same time, most of the major top 10 cryptocurrencies remain stagnant. So far, Bitcoin only managed to climb by .1% over the past day and reached $32,569. Ethereum fares a little bit better, gaining 1.3%, but is still trading below the $2,000 mark.
In their turn, Binance Coin ($318, +5.2%), Cardano ($1.24, +1.82%), Ripple's XRP ($0.61, -0.1%), Dogecoin ($0.194, -1.4%), and Polkadot ($13.60, -1.4%) are seeing marginal moves, both positive and negative, on the day.