Axie Infinity Up 16% To Hit New All-Time High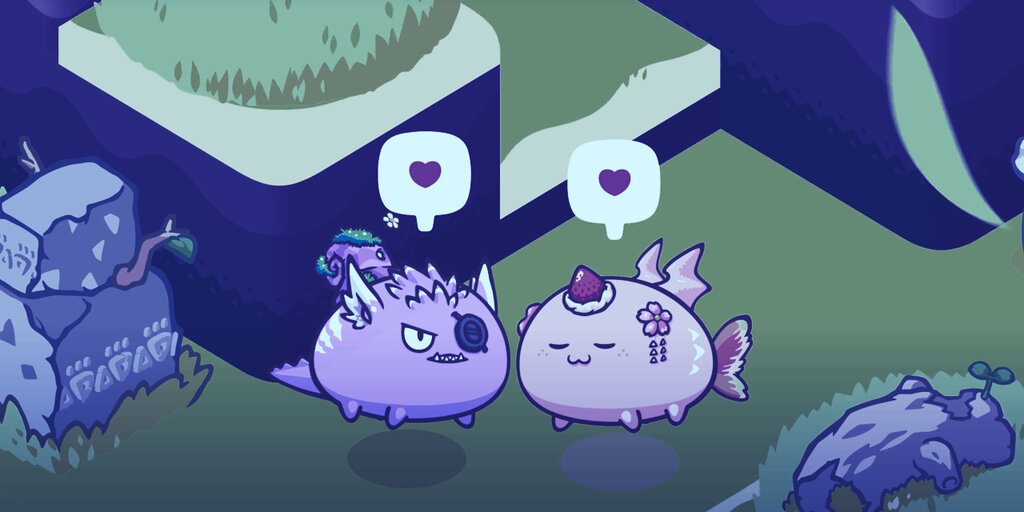 Crypto-powered game Axie Infinity is continuing its seemingly unstoppable rise, with its governance token AXS up over 17.2% in the last day, and over 156% in the last seven days.
AXS' price surge took the coin to a new all-time high of $21.65, with the token currently trading at $20.89.
Axie Infinity is a Pokémon-style game in which players raise, train, and battle creatures called "Axies." The Axies themselves are represented by non-fungible tokens (NFTs), cryptographically unique tokens that can be linked to digital objects such as artwork or, in this case, in-game artifacts.
To play the game, trainers first need to acquire three Axies; with the creatures trading hands for upwards of $200, that's no mean feat. NFTs are also used to represent plots of digital land in the game; earlier this year, nine such plots sold for a whopping $1.5 million.
The high barrier to entry doesn't seem to be denting the game's popularity, though. The game is currently third by users on DappRadar's games chart, with over 25,000 users and a trading volume of $27.06 million.
AXS, which stands for "Axie Infinity Shards," is a conventional ERC-20 token, distinct from the NFTs that represent the Axies. AXS can be staked in order to receive newly minted AXS, used for payment in the game's marketplace, and enables holders to participate in governance votes.
Earlier this year, Axie Infinity announced a $7.5 million Series A funding round with investors including billionaire Dallas Mavericks owner Mark Cuban and Reddit co-founder Alexis Ohanian
Few gaming tokens on par with AXS
Tokens for other gaming projects haven't enjoyed similar overnight gains, though for the most part, they're still trending upwards over the last week.
Decentraland's MANA is currently down 3.6% in the last 24 hours, but up 25% on the week, while Enjin Coin (ENJ) is down 3.9% in the last 24 hours, but up 17.2% in the last seven days.
Disclaimer
The views and opinions expressed by the author are for informational purposes only and do not constitute financial, investment, or other advice.