Bitcoin Down 10%, Ethereum Down 15% Over Past 7 Days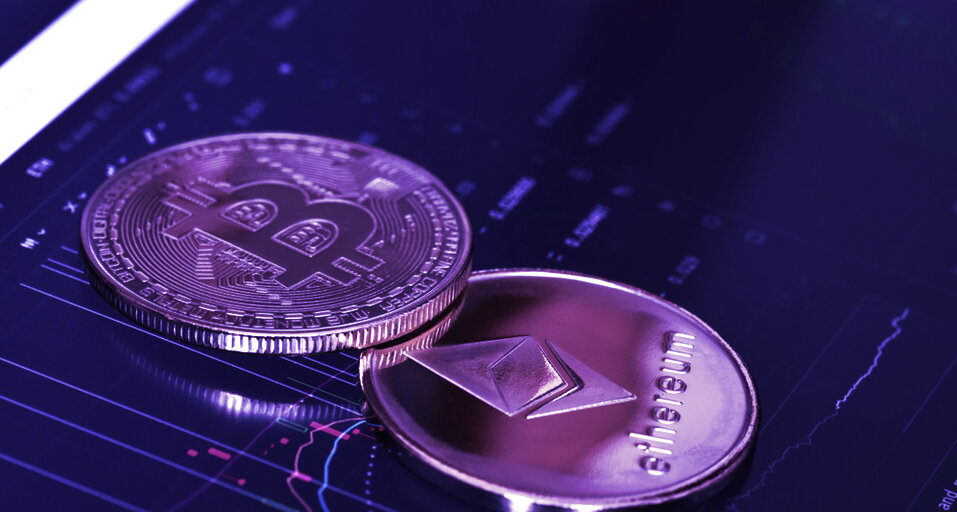 Both Bitcoin and Ethereum have suffered substantial losses over the past week, dragging the broader crypto market deeper into the sea of red. 
The price of Bitcoin (BTC) has slid down by nearly 10% over the last seven days–from the levels above $34,000 last Monday to the current $31,033, according to data from CoinGecko. In the same period, Ethereum (ETH) fell from $2,140 to $1,822 today–a decline of more than 14%. 
The market capitalization of both cryptocurrencies has tumbled as well, with the corresponding value of Bitcoin falling from $633 billion to $583 billion. Ethereum's market cap is down to $213 billion from $246 billion recorded a week ago. 
The move downwards pushed the rest of the crypto market in decline as well, with the likes of Cardano (ADA), Dogecoin (DOGE), Polkadot (DOT), Uniswap (UNI), Solana (SOL), and Chainlink (LINK) all witnessing double-digit losses in the past seven days. 
The cumulative market cap of all cryptocurrencies is down from $1.463 trillion to 1.303 trillion at press time, with Bitcoin dominating 44.7% of the entire market. 
Why the market is falling
The price of Bitcoin has been in decline since mid-May when a combination of various factors resulted in a swift decline.
First, there was the crackdown on the crypto industry–mainly on the Bitcoin mining sector–by the authorities in China. Still ongoing, it resulted in several provinces imposing a ban on Bitcoin mining operations, which, in turn, led to the exodus of miners out of the country and a drop in both Bitcoin's hash rate and mining difficulty.
Adding to the crash, Elon Musk, the CEO of Tesla, stirred the market on May 12 by announcing that the electric vehicle manufacturer, which invested $1.5 billion in BTC at the start of the year, would no longer accept cryptocurrency as payment because of the concerns around the environmental impact of proof-of-work blockchains. 
Another thing not to brush off completely is the recent regulatory pressure on Binance, the world's largest cryptocurrency exchange by trading volumes. 
Over the past few weeks regulators and financial institutions in countries like the UK, Italy, Japan, and the Cayman Islands, have introduced tighter restrictions on the exchange–all of this piling even more pressure on the market.


Disclaimer
The views and opinions expressed by the author are for informational purposes only and do not constitute financial, investment, or other advice.