Block.One Subsidiary Bullish to Go Public After $9 Billion SPAC Merger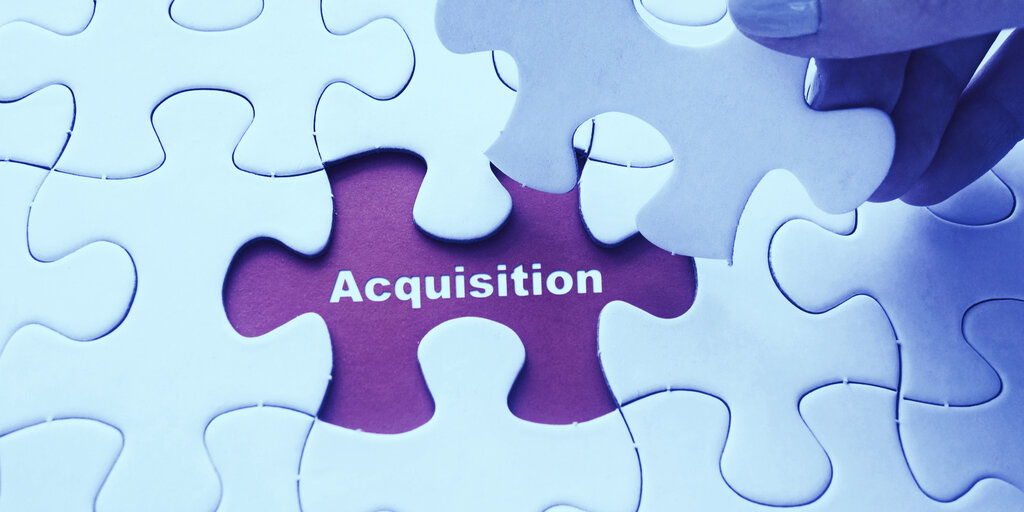 In brief
Bullish will go public following a merger with Far Peak.
The merger will let Bullish get listed on the New York Stock Exchange.
Bullish plans to launch a crypto exchange later this year.
Bullish Global, the crypto exchange group founded by EOS.IO creator Block.one in May, said today that it plans to go public on the New York Stock Exchange following a $9 billion SPAC merger.
SPACs, or special-purpose acquisition companies, are publicly-traded companies that merge with private companies to help them get listed on the stock market. 
Bullish is merging with Far Peaks, a SPAC backed by former New York Stock Exchange president Tom Farley. Bullish and Far Peak have a combined equity value of $9 billion, at $10 a share after signing. The transaction is expected to close by the end of the year.
Bullish aims to launch its exchange later this year and will launch a private pilot within a few weeks; it touts liquidity, compliance and security as advantages. Farley will become CEO of Bullish and Block.One's CEO, Brendan Blumer, will become its chairman. 
The company is backed by a coterie of billionaires, including Paypal co-founder Peter Thiel, Brevan Howard Asset Management co-founder Alan Howard, US hedge fund manager Louis Bacon and Pacific Century Group chairman Richard Li.
Thiel and Howard in particular are no strangers to crypto startup investing. Last month, Thiel led a $230 million funding round—which included Alan Howard—for BitDAO, which maintains a decentralized Bitcoin token. Around the same time, Howard led a $25 million extension to a funding round by UK-based crypto custodian Copper. 
Thanks to the merger, Bullish should be able to go public on the stock exchange by the time it's ready to launch its exchange. With heavyweight backing and a place reserved on the stock exchange, Bullish Exchange is gearing up to go.