CryptoPunks NFT Lands in Major Art Museum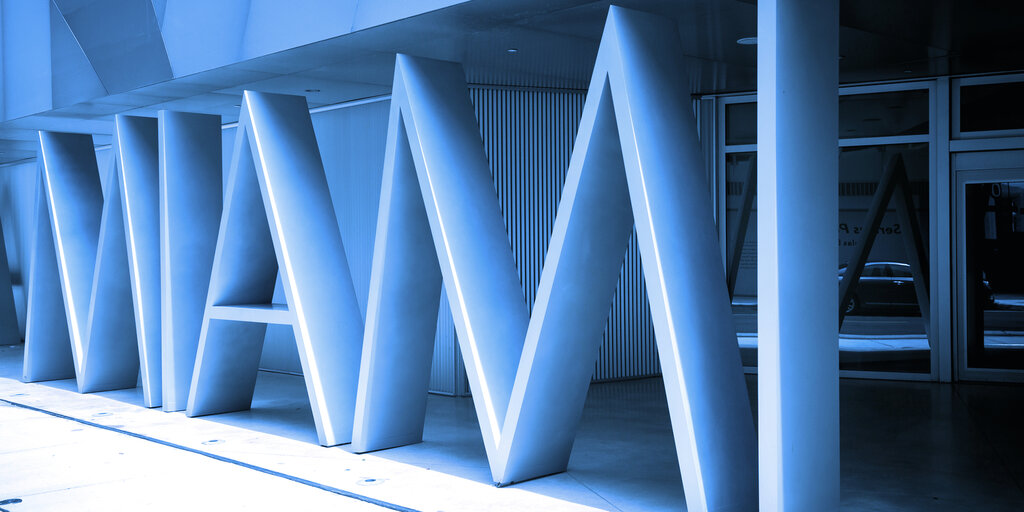 In brief
CryptoPunks are one of the most popular NFT collections.
And one of them will now be on show in a Miami museum.
A non-fungible token (NFT) has landed in a museum. The CryptoPunk, from a popular and expensive collection of pixelated characters, was given to Miami's Institute of Contemporary Art (ICA) by trustee Eduardo Burillo. 
According to ICA, it's the "first NFT to enter a major art museum collection."
NFTs are unique digital tokens, typically minted and stored on the Ethereum blockchain. They can represent just about anything—such as artwork, audio, or video content—and have proven to be extremely lucrative: In the first half of this year alone, $2.5 billion-worth of NFTs sold, according to DappRadar.
CryptoPunks were created back in 2018, long before demand for NFTs hit fever pitch. They are a collection of 10,000 unique 24-by-24 pixelated headshots. And people love them: They were plastered around Miami by an artist in a month-long exhibition back in April and have sold for millions of dollars. 
The elegantly-named CryptoPunk 5293 is one of them and will be on view in the ICA this summer. 
"CryptoPunk 5293 joins the ICA Miami collection as a work that is truly representative of the cultural zeitgeist and will have historic significance for generations to come, reflecting ICA Miami's commitment to fostering an expansive understanding of contemporary art and cultural production in the 21st century," ICA Miami artistic director Alex Gartenfeld said in a statement. 
Gmoney, a pseudonymous investor with an interest in Ethereum and NFTs, told Decrypt that NFTs landing in museums was always going to happen. 
"It was part of my original thesis on [CryptoPunks]—that they will be in museums one day," he said. "It's happening much faster than I originally expected."
He added: "I think we're past the point of no return. NFT's are historically significant to the art history narrative."
After a boom this year and last, the NFT craze seems to have calmed down a bit—although the tokens are still popular. Just last week, Twitter dropped a collection on their platform.
CryptoPunk 5293 will be on show at the ICA on 61 NE 41st Street, Miami, Florida, this summer.