Digital Yuan Will Support Smart Contracts: Chinese Central Bank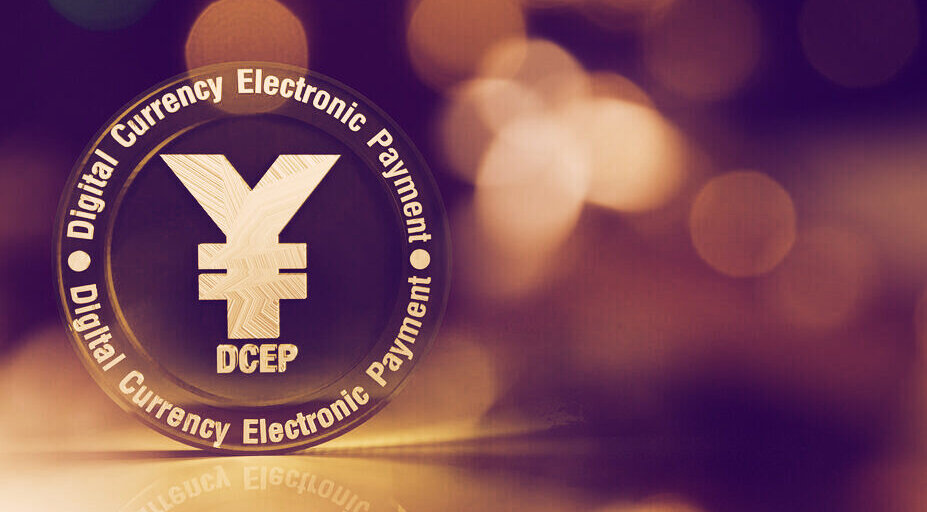 In brief
The Chinese central bank said its evolving digital yuan can be programmed with smart contracts.
It will also respect anonymity… as long as laws permit it.
The Chinese central bank's digital yuan will have "smart contract programmability." But the bank said its new currency, which is controlled by the central bank, is nothing like smart contract-enabled cryptocurrencies like Ethereum.
The digital yuan is the People's Bank of China's central bank digital currency (CBDC)—a digital version of a fiat currency. It's the world's largest CBDC project, and is currently being piloted.
In a progress report published today, the PBoC said its digital yuan could be programmed with "smart contracts that do not impair its monetary function" and is based on "the premise of security and compliance." A smart contact-powered digital yuan could allow for automated payments, the bank said.
Smart contract programmability is one of the seven design characteristics the bank mentioned in its report, alongside low costs and anonymity, among others. The bank clarified that anonymity would be "managed" by law enforcement.
"The e-CNY [digital yuan] system collects less transaction information than traditional electronic payment [systems] and does not provide information to third parties or other government agencies unless stipulated otherwise in laws and regulations," the report said.
The bank would set up "a firewall" to protect anonymity, block arbitrary information requests, and implement security and privacy protocols.
But it's nothing like crypto
The report also said cryptocurrencies like Ethereum can't be "used in daily economic activities" due "to the lack of intrinsic value, acute price fluctuations, low trading efficiencies and huge energy consumption."
Crypto also poses potential risks to financial security and social stability, the report said—"especially global stablecoins" launched by private players to "tackle the relatively big price fluctuation concern of cryptocurrencies."
Stablecoins are cryptocurrencies pegged on a 1:1 basis to fiat currencies, like Tether and USD. They're similar in premise to CBDCs, except they aren't state-run.
The PBoC's report comes about a week after Fan Yifei, a deputy governor of the bank, said that the Chinese authorities are "quite worried about [stablecoins]" and "have taken some measures" against them.
He didn't specify what measures the bank has taken but said that the pace of progress in payment systems is "very alarming," and that the bank is working against monopolies and "disorderly expansion of capital."
The digital yuan works on an invite-only basis, and the invitation has so far been extended to 10 million citizens in the 1.3 billion-strong country.
Last month, China's capital city of Beijing held a lottery for its digital yuan. The residents could win a total prize pool of 40 million renminbi ($6.2 million).
Perhaps China's new CBDC isn't so different from crypto projects that airdrop their currencies to create a bit of buzz.