Dogecoin Briefly Spikes 13% on Elon Musk Plan to Make it Superior to Bitcoin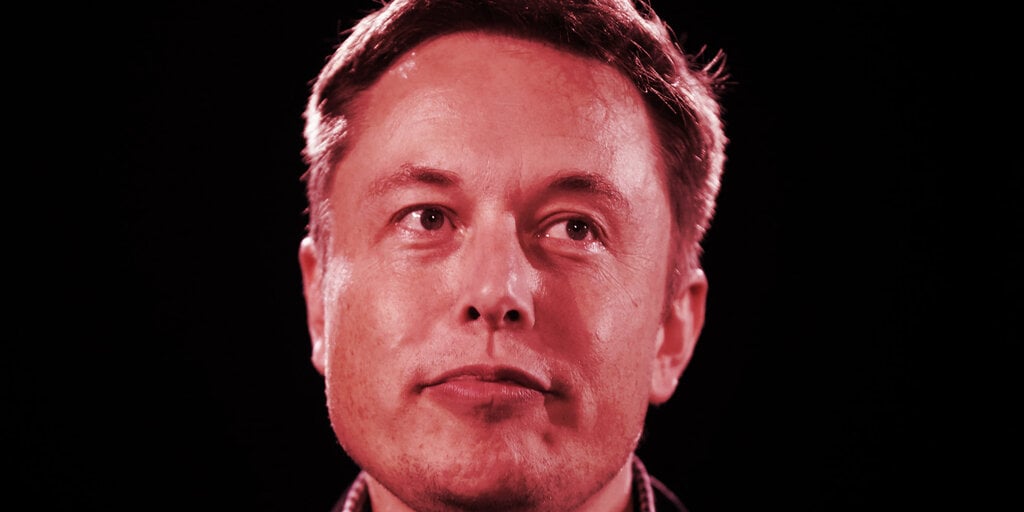 In brief
Elon Musk has criticized the scaling efforts of Bitcoin and Ethereum.
He said that Dogecoin's upgrade plans to maximize transaction speeds minimize transaction costs have "merit."
Multi-billionaire Elon Musk today criticised the scaling efforts of the two most popular cryptocurrencies, Bitcoin and Ethereum, while claiming that the plans to upgrade Dogecoin are superior.
The Tesla and SpaceX chief tweeted that transactions of Bitcoin and Ethereum were slow and expensive and lead developers to rely on a multi-layer transaction system. 
By contrast, Musk said that Dogecoin's upgrade plans to maximize the base layer transaction rates and minimize transaction costs have "merit." Crypto exchanges would act as a "de facto secondary layer," he explained.
In the hours following Musk's tweet today, DOGE briefly spiked by 12.7%, from $0.2038 to $0.2291 before swiftly pulling back to $0.215. Overall, Dogecoin has risen just 2% in the past 24 hours, while Ethereum has dipped 3% and Bitcoin has stayed static.
Musk became known as "the Dogefather" after he took the cryptocurrency, which began as a joke, under his wing. His patronage has boosted DOGE's value by more than 4,500% during the past year, but his recent tweets have failed to move the needle and have alienated his erstwhile supporters, many of whom are Bitcoin investors.
Dogecoin's upcoming upgrade
Musk shouldered much of the blame for Bitcoin's huge plunge in May after he announced that Tesla would no longer accept the cryptocurrency due to environmental concerns.
Just days later, he said that he had been advising the Dogecoin developers, and a dev told Decrypt that they had been talking since 2019, when Musk was appointed the cryptocurrency's honorary CEO.
The fickle entrepreneur recently lent his support to a proposal to reduce Dogecoin transaction fees. Dogecoin developers hope it will enhance the meme coin's scalability. To be adopted, Dogecoin miners and node operators must implement the proposal.
However, the plan has attracted criticism from those who have warned that the proposed changes have been mooted for Bitcoin before but rejected. They would involve increasing the block size, and such a measure has security implications, critics say. 
Bitcoin's scaling plans, meanwhile, rely on the payments-focused Lightning network and a recent upgrade called Taproot, designed to enhance privacy. 
Ethereum is also working on a major upgrade, to be introduced as early as next year. It will not only boost scalability but also the blockchain's green credentials as it dispenses with the energy-intensive practice of mining altogether. 
Musk and the Dogecoin developers have also discussed how to tackle the energy issue. Dogecoin's code is based on Bitcoin, and, while its green credentials are an improvement on the original cryptocurrency, changing the way it is mined could prove a challenge—but perhaps not for a man who thrives on challenges.