Dogecoin Down 20% from Last Week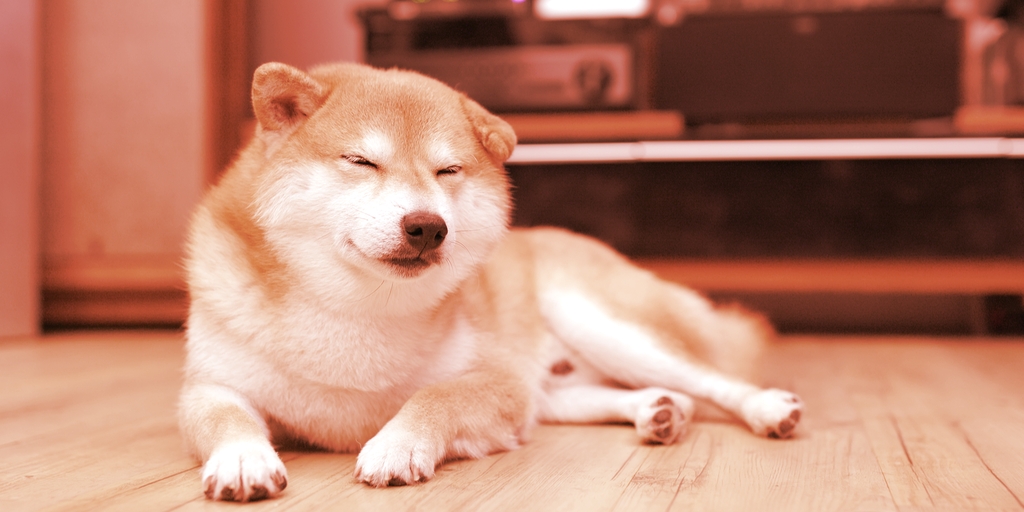 The price of Dogecoin has fallen 19.37% in the last week to hit $0.18—the lowest it's been since April 23, when the price hit $0.16—according to crypto data aggregator CoinMarketCap. 
The meme coin is currently the eighth biggest cryptocurrency by market capitalization, holding a market share of $22.5 billion in a global crypto market that's currently worth $1.28 trillion. 
Dogecoin was created in 2013 by programmers Jackson Palmer and Billy Markus. The duo used the viral Shiba Inu meme as an avatar to satirize the altcoin minting frenzy. 
Their prank soon paid dividends when the price of Dogecoin began to take off during last year's Bitcoin bull run. Dogecoin has been much-vaunted on social media by a loyal contingent of fans, known colloquially as the 'Doge Army', which includes Dallas Mavericks owner Mark Cuban, Tesla CEO Elon Musk, and pop stars Snoop Dogg and Gene Simmons.
This week, co-creator Jackson Palmer launched a scathing Twitter tirade against his former project, which he left in 2015. 
"After years of studying it, I believe that cryptocurrency is an inherently right-wing, hyper-capitalistic technology built primarily to amplify the wealth of its proponents through a combination of tax avoidance, diminished regulatory oversight and artificially enforced scarcity" Palmer tweeted.
In another tweet, he added: "Cryptocurrency is like taking the worst parts of today's capitalist system (eg. corruption, fraud, inequality) and using software to technically limit the use of interventions (eg. audits, regulation, taxation) which serve as protections or safety nets for the average person".
Coinbase CEO Brian Armstrong tried to dampen the fire the next day. 
He tweeted in response: "If you believe government solutions are often inefficient, overpromise/underdeliver, and come with unintended consequences, and that personal responsibility mixed with free markets will create better outcomes for everyone, then crypto is a much needed breath of fresh air."
Cryptocurrencies have looked very bearish recently, with market leaders Bitcoin and Ethereum currently trading for less than half of their former all-time highs, which were set earlier this year. 
Dogecoin has taken an even harder hit. Its current price of $0.18 means that it's 75% down from its all-time high of $0.73 set on May 08.
If you think the recent Dogecoin news stinks, then deodorant manufacturer Axe has some good news: Dogecan is coming.
Disclaimer
The views and opinions expressed by the author are for informational purposes only and do not constitute financial, investment, or other advice.