Elon Musk to Talk Bitcoin With Jack Dorsey at 'The B Word' Conference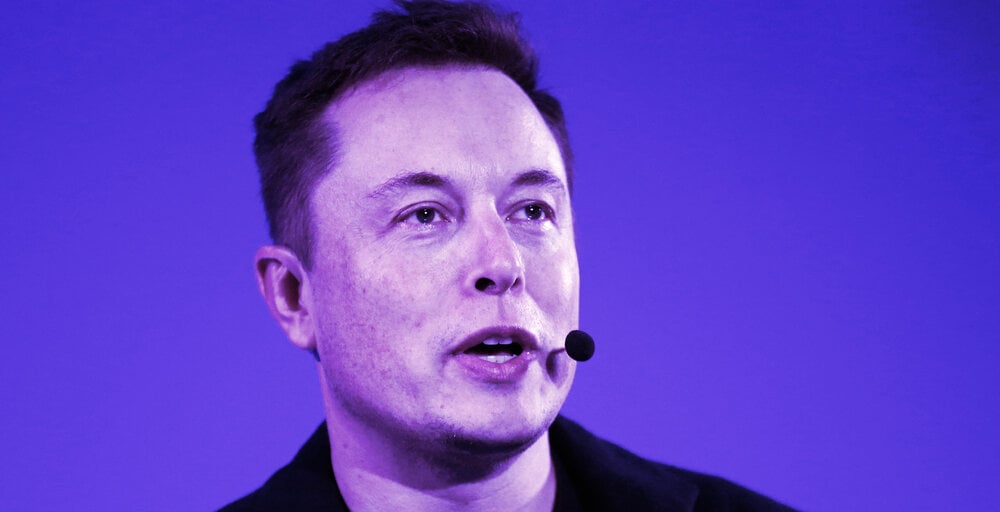 In brief
Last month, the Crypto Council for Innovation announced a conference called "The B Word," aimed at getting more institutions on board with Bitcoin.
Elon Musk has been added to the lineup.
He'll join Jack Dorsey, Cathie Wood, Adam Back, and more.
Tesla CEO Elon Musk has joined the lineup of 'The B Word,' an online conference aimed at spreading the Bitcoin gospel and dispelling some of the concerns around the environmental impact of cryptocurrency.
'The B Word' is organized by the Crypto Council for Innovation, which describes itself as "a global alliance of crypto industry leaders with a mission to demonstrate the transformational promise of crypto and communicate its benefits to policymakers, regulators, and people around the globe."
Members include Fidelity, Coinbase, Square, and the VC firm Paradigm. Jack Dorsey, the CEO of Square and a longtime Bitcoin fan, has already been announced as a "B Word" speaker.
Musk informally agreed to join the conference last month, in a Twitter exchange with Dorsey—today's announcement from the Crypto Council for Innovation is the first sign that the notoriously mercurial executive has actually agreed to speak.
Dorsey and Musk's respective opinions on Bitcoin are somewhat at odds. Where Dorsey has been unapologetic about his enthusiasm for Bitcoin, Musk has expressed concerns about the blockchain's outsize energy consumption. Tesla announced it would start accepting Bitcoin for purchases in February, but reneged in May. "Cryptocurrency is a good idea on many levels and we believe it has a promising future, but this cannot come at great cost to the environment," wrote Musk at the time.
True believers like Dorsey have long sought a way to downplay the environmental impact of proof-of-work crypto mining. For Earth Day, Square and ARK Invest released a paper framing Bitcoin as an "ideal complementary technology for renewables and storage"; the paper's conclusions have been broadly disputed.
Other featured speakers at the B Word conference include Blockstream CEO Adam Back, ARK Invest CEO Cathie Wood, and Nic Carter, a Bitcoin influencer, all of whom are about as bullish on Bitcoin as Dorsey.
The conference is set for this Wednesday, July 21.