Ethereum Documentary Raises $1.9 Million Via NFTs on Mirror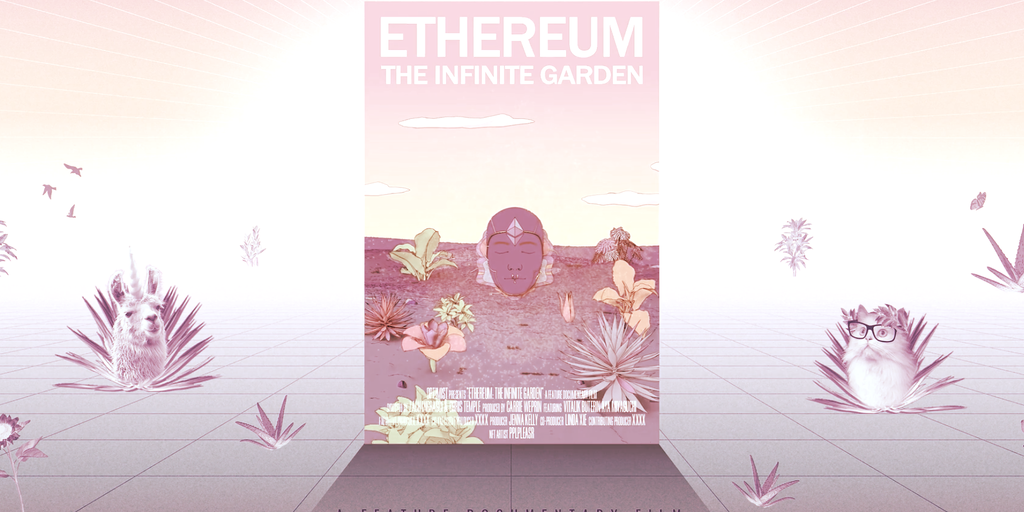 In brief
A documentary about the development of Ethereum has raised 1035.96 ETH from a crowdfund.
That's around $1.9 million, at today's prices.
The film will feature interviews with Vitalik Buterin, the creator of Ethereum.
A production company called Optimist has raised 1035.96 ETH for a documentary about the development of Ethereum; at the moment, that's nearly $1.9 million.
According to the filmmakers, "Ethereum: The Infinite Garden" will feature interviews with Vitalik Buterin, the creator of Ethereum, as well as Aya Miyaguchi, who runs the Ethereum Foundation.
The film was funded via NFTs on the crypto-backed blogging platform Mirror. It's a variation on the "tiered" rewards model popularized by sites like Kickstarter and Patreon: the more you donate, the greater your reward when the movie eventually comes out.
In this case, the rewards are crypto collectibles of different rarities—animations by the crypto-friendly digital artist Pplpleasr, with sound by the ambient musician Past Palms.
Backers also get 1,000 $INFINITE tokens for every 1 ETH contributed, which offer access to a private Discord server. The tokens are built on the ERC-20 standard, which means they are interoperable with the rest of the Ethereum blockchain, and could potentially generate a secondary market, though Optimist has specified that "$INFINITE tokens should only be used to access the private Discord chat."
"We discourage the resale or speculation of this token," the statement continues.
Mirror, a startup led by a16z alum Denis Nazarov, was intended to be a kind of Web 3.0 equivalent to Medium or Substack, but has generated more buzz for its crowdfunding mechanisms. New Yorker columnist Kyle Chayka funded a newsletter with NFTs sold on the platform, and the writer Emily Segal used Mirror to sell tokens tied to an upcoming novel.
The catch, of course, is that Mirror isn't like Kickstarter at all, because the money you feed it is funnelled through the Ethereum blockchain; if a project isn't fully funded, there's no guarantee you're getting your crypto back. It's exclusive, too—only ten new users are invited to join the platform each week after a public vote (and some voters are more influential than others)—so while anyone can contribute funds, only a select few can raise them.
The blockchain aspect also incurs a significant energy cost, which comes with an environmental impact. Optimist has set aside 20.72 ETH as a donation to carbonfund.org, a site that facilitates carbon offsets.