Focus on the US Dollar | ChartWatchers
This is a pivotal point for the US Dollar.
The US Dollar can have meaningful changes on commodities, bond flows and foreign investment, to name a few. I usually watch the effect through commodities, and the wild shake in the commodities recently has been partly due to dollar changes.
An example is Copper topping out the week of March 10th and the US Dollar bottoming shortly after, on March 17. The correlation doesn't have to be to the day, but it is noticeable.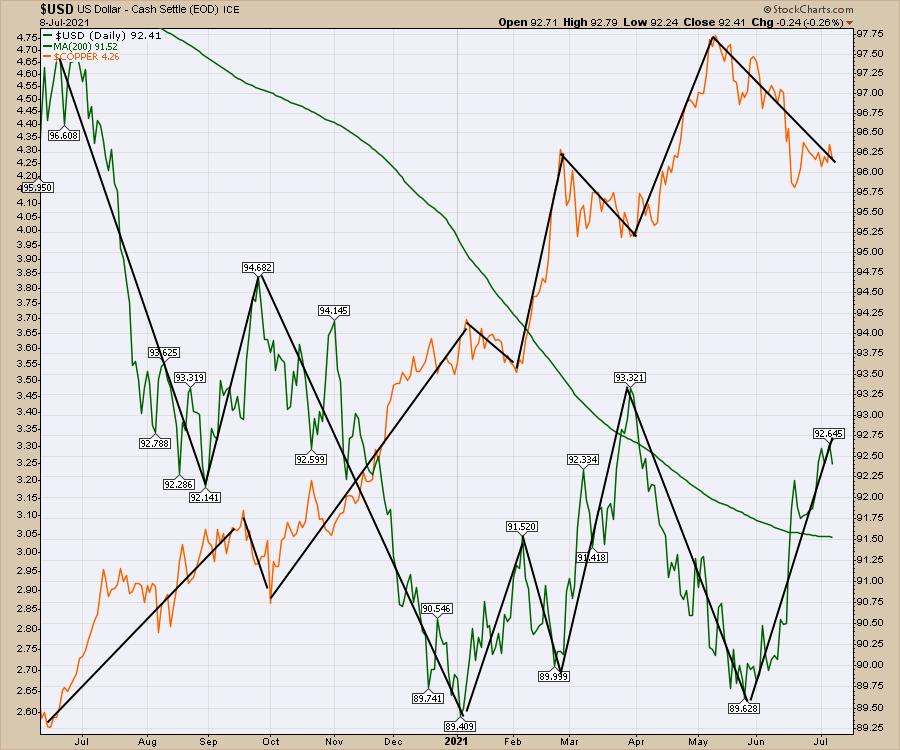 That leads me to the trend line currently facing us on the US Dollar.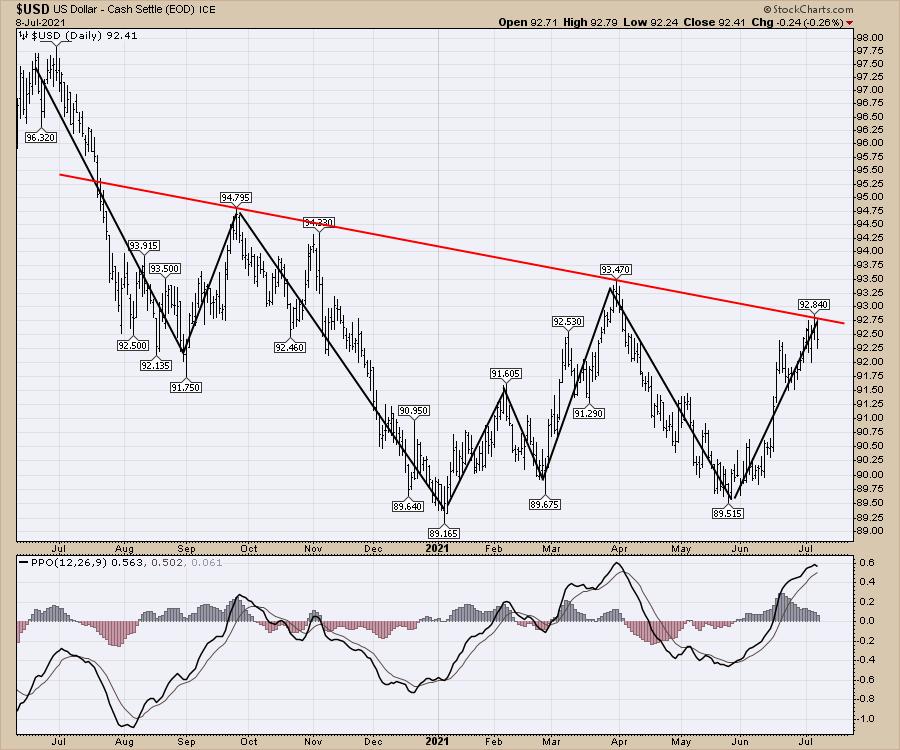 While the dollar may reverse to go lower, it is a very important inflection point for the it. I am watching to see if the dollar stalls to set up the next run in the commodity stocks for copper, steel and other industrial metals. If it doesn't reverse, that implies some significant pressure on commodities, which have been downtrending for 2 months.
If you are looking for some portfolio diversity and would like to start leaning towards some of these rapidly-moving commodity stocks, take a test drive at GregSchnell.com/explore. The first two weeks are free and the membership is 40% off right now.
About the author:
Greg Schnell
, CMT, is a Senior Technical Analyst at StockCharts.com specializing in intermarket and commodities analysis. He is also the co-author of
Stock Charts For Dummies
(Wiley, 2018). Based in Calgary, Greg is a board member of the Canadian Society of Technical Analysts (CSTA) and the chairman of the CSTA Calgary chapter. He is an active member of both the CMT Association and the International Federation of Technical Analysts (IFTA).
Subscribe to
ChartWatchers

to be notified whenever a new post is added to this blog!