NFT Marketplace OpenSea Becomes Crypto 'Unicorn' at $1.5 Billion Valuation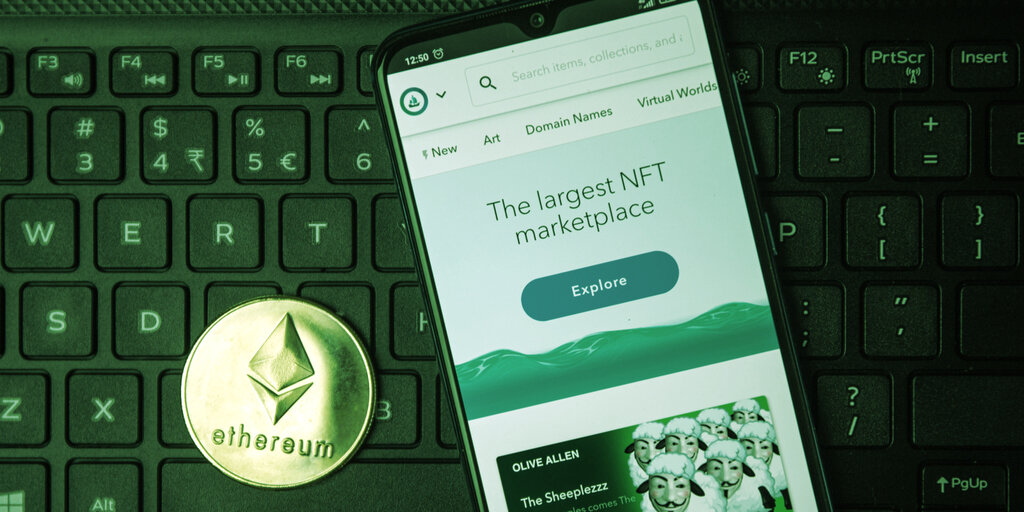 In brief
NFT marketplace OpenSea has raised another $100 million via a Series B funding round led by Andreessen Horowitz.
At a valuation of $1.5 billion, the platform has become yet another "unicorn" from the crypto space.
OpenSea, a major blockchain marketplace for non-fungible tokens (NFT), announced today that it has closed a $100 million Series B funding round led by Andreessen Horowitz (a16z), reaching a valuation of $1.5 billion and the status of "unicorn."
"It's about growing the platform that we've built, which has seen significant volume growth over the first half of the year. We think NFTs are really one of those once every couple-of-decades paradigm shifts that is just incredibly exciting," OpenSea CEO Devin Finzer told VentureBeat.
OpenSea specializes in the trading of NFTs, a type of cryptographically unique token that can be minted as one-of-a-kind or in small, exclusive batches. Thanks to their provable scarcity and authenticity, NFTs can serve as digital certificates of ownership that could cost millions of dollars. As it stands, such tokens usually represent various digital media, including artworks, music, or video clips.
Apart from Andreessen Horowitz, the list of OpenSea's latest investors also included Coatue, CAA, Michael Ovitz, Kevin Hartz, Kevin Durant, and Ashton Kutcher.
OpenSea also announced today that artists, buyers, and sellers will no longer have to pay Ethereum transaction fees (gas) on its marketplace.
"We're now the first cross-blockchain NFT marketplace," Finzer added. "We announced support of our Polygon integration, which is a Layer 2 platform for Ethereum. That enables zero transaction costs for creators, buyers, and sellers. And we're rolling out new blockchain integrations in the future."
In the future, OpenSea plans to continue making transaction fees even lower for its customers and allow them to use any payment methods of their choice.
"We're making the product more accessible to a mainstream consumer by building out kind of the core marketplace onboarding and really solidifying OpenSea as the brand directly tied to NFTs, very similar to how Coinbase established itself as the brand around cryptocurrency," Finzer explained.
Recently, leading U.S. exchange Coinbase has similarly added support for Polygon to lower transaction fees.