Revolut Becomes UK's Biggest-Ever Fintech With $800M Raise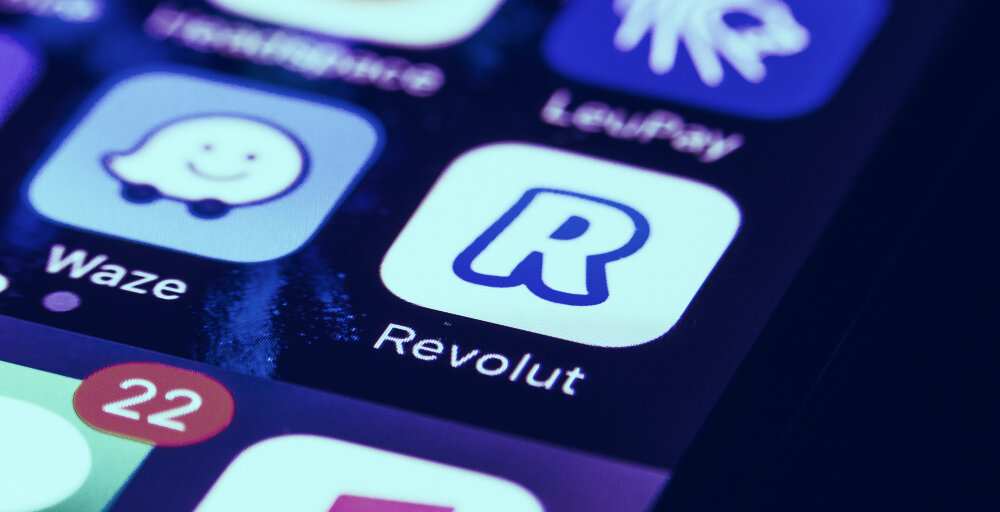 Popular neobank and crypto trading app Revolut has raised $800 million in a round led by Tiger Global Management and SoftBank's Vision Fund. According to a Sky News report today, the raise puts Revolut's valuation at a whopping $33 billion—the highest valuation for a fintech company in the UK. 
The company provides many of the same traditional banking services you might find in your local brick-and-mortar institution, but on a smartphone app. In addition to these services, Revolut has also made cryptocurrencies a major focus over the past few years. 
First launched in 2018, users can buy and sell top cryptos like Bitcoin and Ethereum directly in the app. In May 2021, the company announced that it would let its UK users withdraw their Bitcoin to another third-party wallet, like Ledger or Trezor. Earlier this month, it rolled out trading for Dogecoin, one of the market's most popular meme coins. 
The company also reportedly holds crypto on its balance sheet, as Revolut's financial details included the fair value gains of cryptocurrency assets last month. 
Revolut's moves to cater to a crypto-interested audience appear to be a doubling-down on 2020's breakout year for the sector. The steady rise in crypto prices since the March crash earned Revolut $45 million, according to CNBC. 
Revolut leads London's fintech scene
Still, the $800 million injection from investment behemoths SoftBank and Tiger Global appears exorbitant even by today's frothy standards. Sky News reported an expected valuation as high as $15 billion, while Bloomberg anticipated a valuation of $20 billion.
The new valuation now makes Revolut the most valuable fintech company in the UK. Wise, formerly Transferwise, earned a direct listing on the London Stock Exchange at a $12 billion valuation. Monzo, a direct competitor with Revolut, boasts a much lower valuation of $1.7 billion. 
Neither Wise nor Monzo deal in crypto, either.
These days, however, crypto has hit something of a rut since its breakout to new highs. Bitcoin has traded sideways for several weeks after halving in value from its all-time high of $64,000 in May.