Ripple Can Depose SEC Official Who Ruled Ethereum Isn't a Security: Judge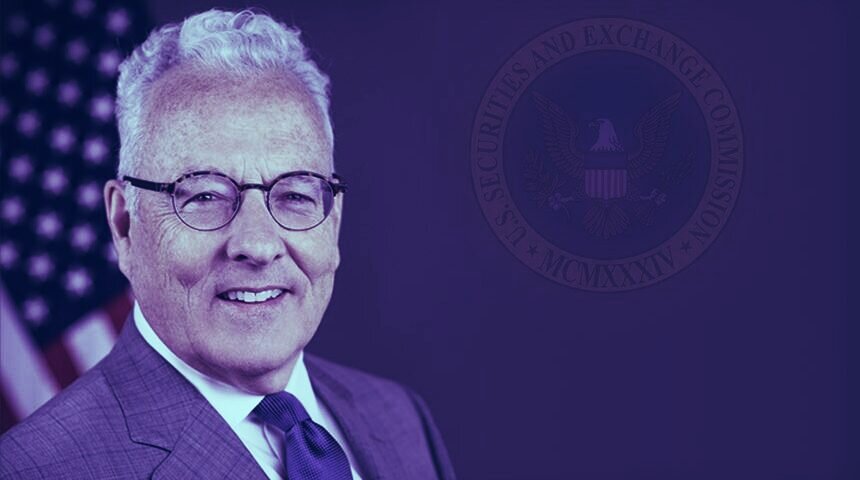 In brief
William Hinman called Ethereum "sufficiently decentralized" and therefore not a security.
Ripple may be hoping he has similar thoughts on XRP.
Ripple won a significant procedural victory in its fight with the Securities and Exchange Commission (SEC), which has accused the crypto payment firm and two of its top executives of violating securities laws by selling $1.3 billion worth of XRP to the general public and others.
In a ruling on Thursday afternoon, U.S. District Court Judge Sarah Netburn denied the SEC's motion to quash the deposition of a former SEC official, William Hinman, who said in 2018 that Ethereum is not a security—an investment contract in an enterprise that carries with it the implicit promise of profit from the labor of those running the enterprise.
The ruling means that Ripple—barring a successful appeal by the SEC—can ask Hinman to testify about aspects of his decision-making. The SEC had argued that Ripple's request to depose was unreasonable and unrelated to the case.
Thursday's ruling is the latest skirmish in a bitter lawsuit that began when the SEC sued Ripple in December, a bombshell of a case that wiped out billions of dollars of XRP's value. In April, Ripple also won a discovery ruling that required the SEC to produce internal documents about its discussions of Bitcoin and Ethereum.
Ripple's legal strategy has turned on portraying the SEC's lawsuit as arbitrary and unfair, and pointing out previous agency rulings that found Bitcoin and Ethereum are not securities.
The SEC's Ethereum ruling, which came in a 2018 speech by Hinman, has proved especially controversial. While celebrated by many in the crypto world because it lifted a legal cloud over Ethereum, the speech raised eyebrows in the legal world after Hinman invoked a new doctrine that held a blockchain token was not a security once it became "sufficiently decentralized." Until the speech, such a doctrine was unknown in securities law, where the "Howey Test"—a set of criteria set out in a 1946 Supreme Court ruling—remains the measure for determining what is a security.
Hinman, who left the SEC shortly after the Ethereum ruling, has himself come under scrutiny. Namely, a Business Insider exposé revealed that, while at the SEC, he was receiving a pension worth $1.6 million from his former law firm, Simpson Thatcher, which he rejoined in 2018. The firm sits on the board of the Enterprise Ethereum Alliance, which promotes business use cases for Ethereum.
Ripple will attempt to persuade the court that XRP should be treated akin to Bitcoin and Ethereum and be exempt from SEC registration. It may also be able to use the SEC's internally discussed criteria to make that argument.
But those documents have proven hard to get, according to Ripple's lawyers, who claim the agency is citing privilege in an effort to withhold internal memos.
The SEC today argued that Hinman was speaking for himself, not the agency, though it admitted that agency staff helped draft the speech.
Judge Netburn, however, ordered that Hinman must sit for the deposition after Ripple and SEC agree on the scope. While Thursday's ruling is a win for Ripple, it is a relatively small procedural matter in a much larger case—one for which the outcome is far from certain.
Editor's note: A pervious version of this article incorrectly stated that the SEC alleges that Ripple illegally sold $1.3 million worth of XRP. The amount in question is $1.3 billion, not million.