Sotheby's Auctions Rare Diamond for $12 Million in Crypto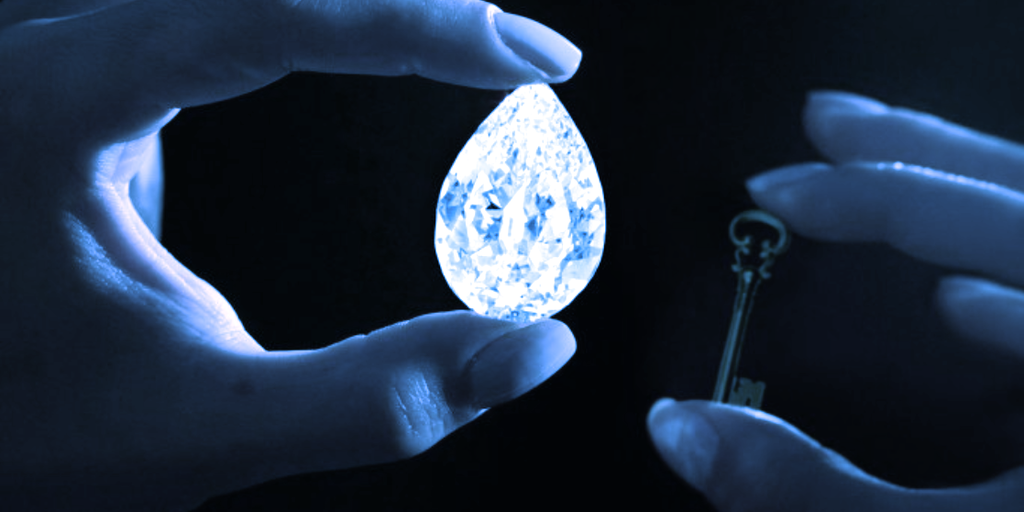 In brief
Sotheby's sold a $12-million diamond in an undisclosed cryptocurrency yesterday.
The auction house, which previously sold NFTs, has accepted crypto for a physical item for the first time.
Auction house Sotheby's sold a rare pear-shaped diamond for $12 million in cryptocurrency yesterday. That makes it the most expensive jewel ever auctioned for crypto.
For the unidentified Hong Kong buyer, the 101.38-carat diamond, which was the second pear-shaped diamond ever to go on auction, was a veritable bargain; Sotheby's had estimated the diamond, called "The Key 10138," would sell for up to $15 million.
The auction house accepted bids for the diamond, which was cut into shape by gem company Diacore, in fiat or cryptocurrency—Bitcoin or Ethereum, to be paid via Coinbase Commerce. It was unclear which crypto was used to buy the gem.
In October, Sotheby's auctioned off—for cash this time—a 102.39-carat oval diamond at what diamond experts called a cheap price of $15 million.
Sotheby's and crypto
Sotheby's began accepting cryptocurrency when it entered the NFT market in March through a partnership with the Winklevoss-owned crypto art marketplace Nifty Gateway. It auctioned a piece of art by Turkish 3D artist Murat Pak for $17 million on April 16.
Last month, the auction house sold a CryptoPunk NFT for $11.8 million to DraftKings's largest shareholder, Shalom Meckenzie. Also last month, Sotheby's auctioned off World Wide Web inventor Tim Berners-Lee's 30-year-old source code of his invention as an NFT for $5.4 million.
Berners-Lee's NFT was later found to contain an error, which one would-be buyer suggested could increase its value. However, Sotheby's confidently declared this diamond "flawless."