Square To Enter Crypto Hardware Market With Bitcoin First Wallet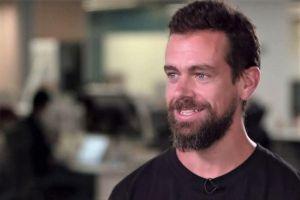 Twitter CEO Jack Dorsey-led payments company Square confirmed it aims to build a bitcoin (BTC) first hardware wallet "to make bitcoin custody more mainstream."
"We have a lot of questions and issues to reconcile and we'll start with this product direction: bitcoin first, global distribution, multisig to achieve "assisted-self-custody," and prioritizing mobile use," Jesse Dorogusker, Hardware Lead at Square, wrote in a Twitter thread today.
The company is now building a dedicated team.
"We're hiring key roles in hardware, software, security, and business," Dorogusker said, adding that they will "continue to ask and answer questions in the open" when it comes to developing their hardware wallet.
Dorsey revealed that Square is considering making a hadware wallet for BTC on June 4 this year.
"If we do it, we would build it entirely in the open, from software to hardware design, and in collaboration with the community," he said back then.
The CEO also confirmed today that they plan to integrate their wallet with smartphones and the code for the wallet is going to be open source.
Moreover, Dorsey noted that Square is looking into a feature that would allow users to auto-invest in BTC.
The two biggest players in the hardware wallet industry are now Ledger and Trezor.
___
Learn more:
– Crypto Wallets at Their Peaks of 'Inflated Expectations.' What's Next?
– Ledger Valued At USD 1.5B, Plans DeFi Solutions, Own Operating System
– Trezor Sales 'Have Gone Through the Roof' Ahead Of Suite Launch
– Blockstream Debuts Open-source Hardware Bitcoin Wallet