Stacks Surges 12% Overnight While Bitcoin Stagnates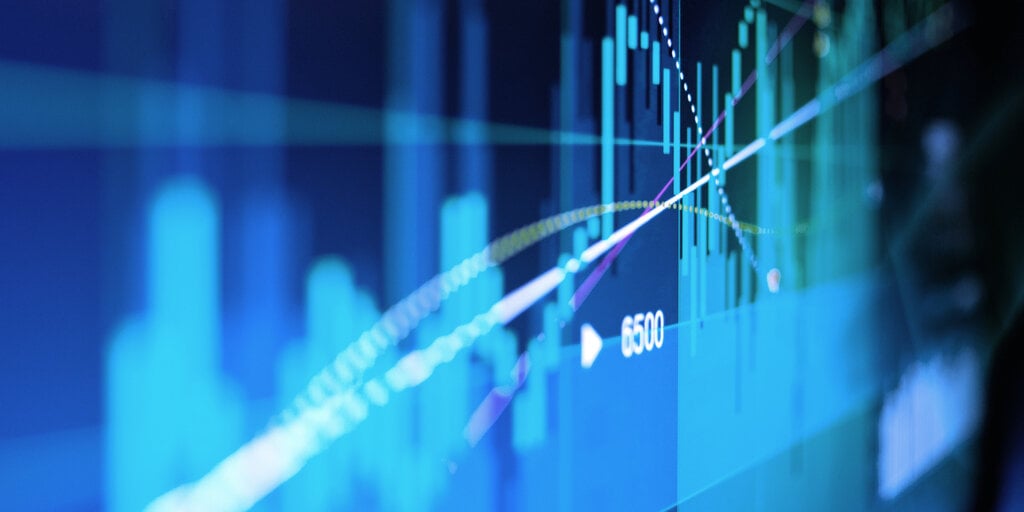 In brief
Stacks has been rallying over the last week.
The blockchain brings smart contracts to Bitcoin.
Through Stacks' PoX consensus mechanism, holders can stake their STX to earn BTC.
While the rest of the $1.4 trillion crypto market stagnates, Stacks enjoyed a 12% overnight surge to $1.39. The gains continue a weeklong rally that has inflated the price of Stacks by 61% since last Sunday, according to CoinMarketCap. 
While that's music to the ears of Stacks holders, the coin is still halfway off its former all-time high of $2.82, set on April 5 this year. 
Created by Hiro (formerly Blockstack), the Stacks blockchain brings smart contracts to Bitcoin. It opens up a world of NFTs and decentralized applications on the ancient blockchain, which is usually reserved for payments and HODLing. 
Stacks has used a proof-of-transfer (PoX) consensus mechanism since the network launched Stacks 2.0 in January. PoX enables STX holders to lock up their tokens for a fortnight in exchange for Bitcoin rewards of up to 18% a year.
The current staking cycle on OkCoin ends in two days. Those who stake their STX now on OkCoin can suck up what's left of the estimated 10% annual return in Bitcoin. 
On Tuesday, Boombox NFTs went live for Stacks' twelfth stacking cycle. Owners of more than 100,000 STX ($139,000) can lock up STX using Hiro's Stacks wallet.
Users that have stacked enough STX can mint Boombox NFTs on Friedger Pool that represent the rewards of their stacked STX. The NFT can be freely traded before payout and whoever owns it at the end of the cycle will receive the rewards, a little like a bond. 
Blockstack made history back in 2019 when it became the first blockchain company to be given the green light for an ICO by the United States Security and Exchange Commission, meaning it could sell its tokens publicly as a registered security through a regulatory framework. 
In May this year, Hiro announced that it no longer considers STX a security, but a decentralized utility token, and will no longer file annual reports with the SEC.
Disclaimer
The views and opinions expressed by the author are for informational purposes only and do not constitute financial, investment, or other advice.