SushiSwap Unveils 4 New Crypto Trading Products at Ethereum Paris Conference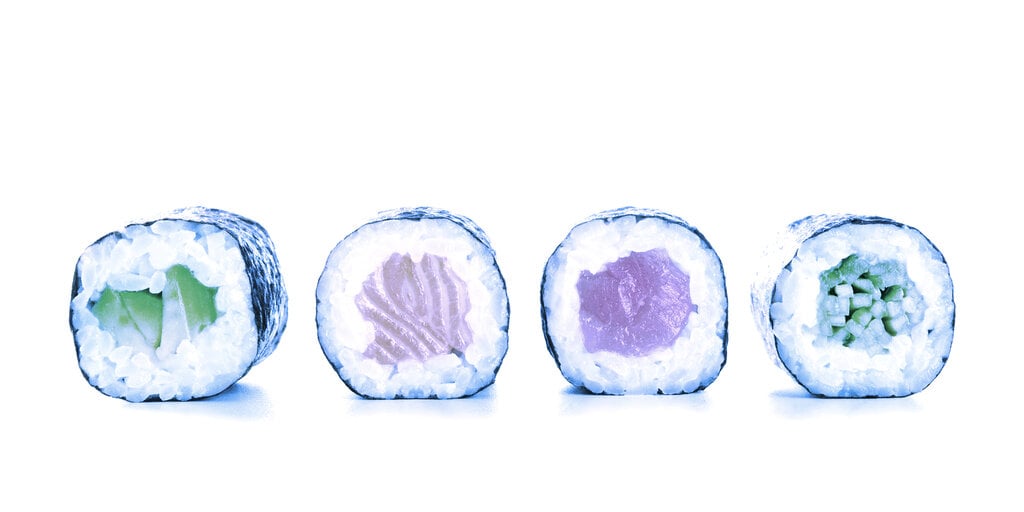 Decentralized exchange Sushiswap, a fork of Uniswap, has unveiled four new Automatic Market Makers, or AMMs, that will expand the possibilities afforded to developers, traders, and users who stake funds with the protocol. 
Announced at the EthCC conference, in Paris, the AMMs, collectively named "Trident," will function as a new base layer for SushiSwap, allowing users to build their own liquidity pools — the contracts into which different assets are deposited, providing liquidity — with unique characteristics. 
SushiSwap has already built four of these, which were unveiled Tuesday. 
SushiSwap's "Trident" DeFi bundle
The first, ConstantProductPool, is a basic "50/50" pool consisting of half one set of tokens and half another. HybridPool enables the exchange of similar assets like stablecoins. ConcentratedLiquidityPool allows liquidity providers to specify a range in price in which to provide liquidity, and WeightedPool allows providers to manually adjust the balance of pooled tokens.  
Each of these products already exists in different DeFi protocols too. Uniswap, for instance, was the first 50/50 crypto pool and its latest v3 iteration was the first to introduce a concentrated liquidity function. Curve Finance is the original stablecoin and like-assets AMM, while Balancer allows users to change the weightings of their holdings within a pool. 
In a statement Tuesday, SushiSwap core developer Joseph Delong added that the new AMMs were designed to be maximally gas-efficient and that each would have "configurable fees" that liquidity providers will be able to impose on traders at their convenience. 
The AMMs will run via new matchmaking software Tine, as well as BentoBox, which allows deposited funds to be deployed on other lending platforms, such as Compound and Yearn.finance, providing a source of yield independent of SushiSwap trading volumes. 
"So, for instance," the developers wrote, "if a user were to place a limit order or provide liquidity for a pool the underlying tokens would earn additional yield, even if no swaps were occurring."
Despite the launch, SushiSwap's native token, SUSHI, remains down .6% in the past hour and 6% on the day.