The Regulation Race: Why Singapore and Switzerland Are Competing To Give Crypto a Home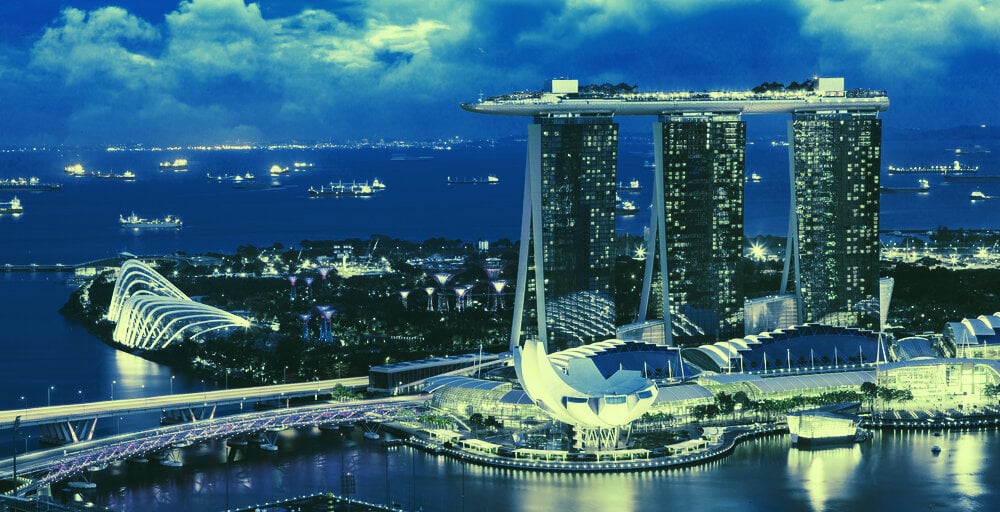 In brief
Three countries have emerged as leaders in creating crypto-friendly regulation.
Switzerland has emerged as a hub for protocols, where as Singapore has dominated Asia's fintech scene.
Previous front-runners, Estonia and Malta have made it harder for crypto companies to establish themselves in those respective countries.
Over the years, regulators have approached the crypto market with a mixture of hostility, bemusement, and confusion. But more recently, things have begun to change. 
Several countries have emerged as leaders in creating fertile ground for crypto companies to establish offices and legal entities. Be it legalizing the operation of exchanges, allowing citizens to mine, buy and trade currencies, or greenlighting banking licenses for DeFi projects. 
For regulators, enticing crypto projects to call their countries home has a number of advantages: an opportunity to capture some of the value in the booming DeFi market, not to mention create a hub for crypto startups that could in the future, emerge as the 21st century's equivalent of silicon valley. 
There are currently two countries – and two states – that appear to have welcomed crypto most openly, but others are not far behind. 
Singapore 
Historically, Hong Kong has been the dominant financial center of Asia. But in recent years, thanks to China's increasingly aggressive stance toward bringing the former British colony into Beijing's orbit, Singapore has emerged as Asia's new financial powerhouse. 
While Singapore has been the direct beneficiary of turbulence across the South China Sea, it had been hot on Hong Kong's heels for years. The city-state has been working tirelessly to make the country the place for Asia to do business. As a result, some 40% of Southeast Asian fintech companies are based there.
According to the World Bank, Singapore ranks second in the world for doing business – just behind New Zealand. 
The country has extended that courtesy to crypto companies too. The likes of KuCoin, Kyber Network, CoinGecko, Zilliqa, Enjin, Aelf and Qtum all call the country home. According to the FinTech Times Blockchain Map, 234 blockchain companies are now operating in the country, having added 91 newcomers in 2020.
Legally, Singapore has long prized itself on its neutral stance on crypto transactions. It has applied its governing laws around finance more broadly to crypto, providing the same access to advanced dispute resolution, and a legal framework for crypto businesses to operate.
The Payment Services Act, first introduced last year by the Singaporean government provides a progressive framework that regulates payments systems and digital payment token services in Singapore, allowing certain cryptocurrency businesses to operate in the country, and giving consumers and businesses confidence to operate in the space. 
Singapore has also been experimenting with blockchain technology for the development of cryptocurrency and digital payments. Under Project Ubin, the Monetary Authority of Singapore partnered with blockchain technology company R3 to explore the feasibility of inter-bank payments using blockchain technology. 
Last but not least, Singapore is one of a handful of countries that has zero capital gains tax on cryptocurrency income. Singapore's Deputy Prime Minister Tharman Shanmugaratnam summed up the city-state's stance in an interview as, "We will continue to encourage experiments in the blockchain space that may involve the use of cryptocurrencies. Some of these innovations could turn out to be economically or socially useful. But equally, we will stay alert to new risks." 
Switzerland 
Like Singapore, Switzerland's emergence as a crypto hub has been built off the back of its standing in the traditional financial world. 
Its stable political environment, large established financial sector, an open stance to foreigners setting up businesses in the country paired with some of the lowest tax rates anywhere in Europe has made it attractive for big companies and startups, too. In a recent survey, the central European country was named the third best place to start a company – behind the UK and Germany. It's also a hub for crypto projects, too. 
Filecoin, Tezos, EOS, Banco, Solana, Polkadot, ShapeShift, Nexo, Cardano, Dfinity, Lisk, Decent, Cosmos and of course Ethereum all based their operations out of Zug. In fact, there are over 900 blockchains and cryptocurrencies operating in Switzerland, supporting around 4,700 jobs according to Swiss Info. 
Zug, the small administrative area that has become known as the "Crypto Valley" has become a stronghold for crypto (and non-crypto) businesses thanks to one of the lowest tax rates in Switzerland. The area is also a technology hub specializing in medical development and the production of electronic components.
During the ICO phase of 2017-2018, Swiss companies raised $550 million, beaten out only by US companies, which raised $580 million. 
Switzerland was early to clarify its stance on cryptocurrencies, compared to other countries. While the US mulled its views on Bitcoin and cryptocurrencies more broadly, the Swiss racked up a number of important laws, targeted specifically at crypto companies. 
During the ICO phase, FINMA, the state financial regulator did not qualify cryptocurrencies as securities, as long as they were deemed as a utility – which is why Ethereum avoided the same legal scrutiny as other projects who raised funds via ICOs. Additionally, it sees crypto as neither money nor a foreign currency, nor a financial supply for goods and services tax (GST) purposes, giving companies based there more incentive to do business. And early this year, the Swiss government went even further. 
In September 2020, the Swiss Parliament unanimously approved the passing of the Distributed Electronic Registers Act. The law, which came into force earlier this year, allowed crypto companies to tokenize shares, bonds and other financial instruments. The legislation could open the doors not just to decentralized finance but also the creation of digital company shares and a range of other tradable assets.
While the country continues to be one of the most expensive to live in, when it comes to crypto, you get what you pay for. 
Wyoming 
At the Federal level, America has demurred on its stance towards cryptocurrencies. But that hasn't stopped states racing ahead to make crypto companies feel welcome. 
Nebraska and Wyoming have been quick to pass regulations to create favorable environments. Texas, too. It recently gave the green light for state banks to hold Bitcoin. 
More recently, Wyoming lawmakers voted in March to pass a bill allowing DAOs to be officially registered in the state. 
The law affords these entities—which are governed by smart contracts and dispense with the hierarchical control structure seen in traditional companies—the same rights as a limited liability company. The bill came into effect on July 1, 2021.
The DAO law also solidifies Wyoming's reputation as the most crypto-friendly U.S. state. Last year, it was the first in the US to issue a state charter for crypto banks and has already licensed two: Kraken and Avanti.
While it lags behind Switzerland and Singapore in terms of financial clout, it's fast becoming a place for US based crypto companies to call home.
It would do well to avoid some of the pitfalls, early front runners, like Malta and Estonia fell into after showing great promise. 
The Mediterranean island nation wanted to become Europe's preeminent crypto home, but its regulatory environment has stiffened towards blockchain companies, recently. Estonia suffered the same fate, as it revoked 1,000 crypto firms of their licenses last year after its rules on setting up a business changed. 
While millions of dollars can be made or lost in seconds in crypto, when it comes to wooing companies, slow and steady it seems, wins the race. 
Sponsored post by 
Saidler & Co.
This sponsored article was created by Decrypt Studio. Learn More about partnering with Decrypt Studio.