USD Coin Backer Circle Set To Go Public With $4.5 Billion SPAC Deal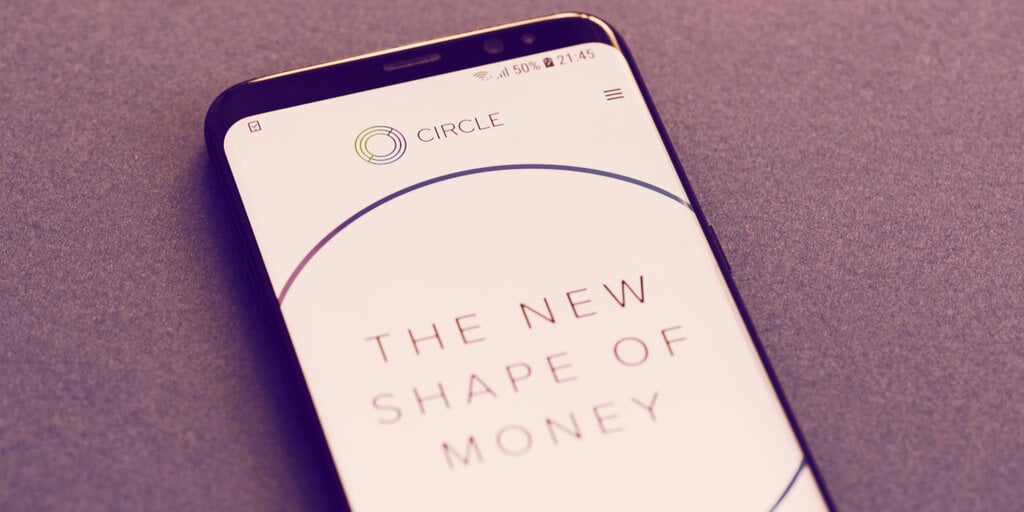 Circle, the company behind the US Dollar Coin stablecoin (USDC) has announced that it will go public through a deal with special purpose acquisition corporation (SPAC) Concord Acquisition Corp.
The deal will value Circle at $4.5 billion. The company raised a whopping $440 million in funding last month. At the time, Circle co founder and CEO Jeremy Allaire said, "With powerful backers who are committed to our mission and vision, we will redouble our efforts to expand into new markets, continue driving fundamental technology innovation and grow our team."
What is Circle?
Circle is a Boston-based financial services company that launched in 2013 with a peer-to-peer payments app that used blockchain. In 2018, Circle co-created USD Coin through a joint venture with Coinbase and a consortium called Centre. Circle also helps other companies adopt stablecoins.
At the start of this year, Circle added support for Automated Clearing House (ACH) payments for USDC stablecoins. Circle customers in the U.S. are able to use ACH payments to electronically transfer funds between regulated banking institutions, as well as pay bills and draw money from their own bank accounts.
Five months later, Circle partnered with crypto exchange FTX to expand support for USDC. The partnership allows FTX customers—and Blockfolio customers, FTX's subsidiary—to use funds instantly settled in USDC.
Most recently, Coinbase started offering high yields on customer USDC holdings. As of this week, retail investors can sign up to receive a 4% return on stablecoin savings—far outmatching the typical levels of "high yield" returns offered by conventional banks of about 0.5% right now.
Circle has also attracted high-level players in the payments industry, including Dante Disparte, previously the executive vice president at the Facebook-led Diem Association (formerly known as Libra), who joined Circle as chief strategy officer in April 2021.
Allaire: More transparency coming
In a Twitter thread on Thursday morning after the news of the SPAC deal broke, Circle CEO Jeremy Allaire said that once it becomes publicly traded, Circle "intends to become the most public and transparent operator of full-reserve stablecoins in the market today. With upcoming public filings, and new USDC reserve attestations, our intention is to provide a detailed summary of USDC reserves… With scale and success comes greater expectations and the need for greater transparency. We also recognise that this is a journey, and that self-governance and regulatory models in this space will also evolve. We intend to be a leader throughout this."
Today, USD Coin has a total market cap of just under $26 billion.